Are women foolish to pretend they are equal to men?
Diet Desires March Newsletter 2021
Dr Hanna Frederick, Chief Desirist, drhanna@dietdesires.com | Subscribe | Diet Desires
Happy International Women's Day, Darlings!
Insights
Self revelation is a cruel process
On March 8, we celebrate the social, economic, cultural, and political achievements of women all over the world. The day also marks a call to action to accelerate progress on equality for women. Women of any age or culture are feminine and smart, with unique personalities they should proudly own!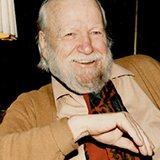 William Golding, author of "Lord of the Flies", said ...
"I think women are foolish to pretend they are equal to men. They are far superior and always have been. Whatever you give a woman, she will make it greater. If you give her sperm, she will give you a baby. If you give her a house, she will give you a home. If you give her groceries, she will give you a meal. If you give her a smile, she will give you her heart. She multiplies and enlarges what is given to her. So, if you give her any crap, be …ready to receive a ton of shit!"
This makes me smile. I agree with Mr. Golding except for his last sentence. I tend to be less argumentative than my Western-raised peers. I believe in showing strength, in taking time to chose words wisely. Yes, stand up for yourself. Yes, defend those close to you. But allow a few seconds to shape your defense. Sometimes a balanced, calm response is enough. But don't forget to add your own brand of feminine charm to the process.
It has been a long journey for women. I do hope we will see greater balance in the gender pool with each passing decade. Neither gender is superior to the other. We are certainly different, but as a team, we compliment each other.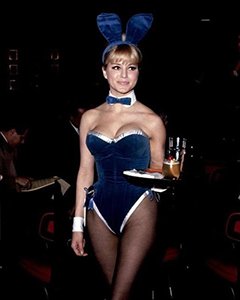 Gloria Steinem investigates women's rights at Playboy
Women in the workplace have long sought fair compensation. Gloria Steinem, a leader of the feminist movement, got her start in journalism by working undercover at the Playboy Club in New York City. Her exposé, "A Bunny's Tale," not only revealed cracks in Hugh Hefner's empire, which he claimed supported women everywhere, but also showed the company's poor business practices. Requiring his hand-picked Bunnies to wear uncomfortable, scant clothing… or nothing at all… certainly wasn't in the best interests of the women who worked in his clubs every day.
Femininity isn't the enemy of women. We see greater damage from patriarchal societies that cater to masculine inclinations.
Wooden spoons honor Hungarian women in the 70s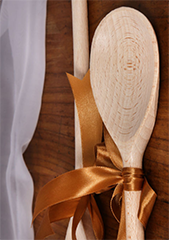 As a twenty-something PhD scientist I was treated well.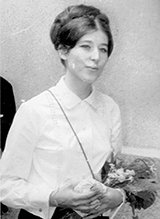 But for many of my peers, life was quite different.
Here (right) you see me as a young woman in Hungary. Although equality was touted, women mostly held two jobs: an income-producing job plus all the family-care and housework responsibilities when they returned home. Yes, we had nine month's maternity leave and jobs to return to, but most mothers still needed to work, so babies went to daycare at a very early age.
At the workplace, women received mixed messages. On International Women's Day, some male colleagues gave us flowers, but the majority thought it was amusing to give us traditional wooden spoons (!), wrapped up!!!
Find time for this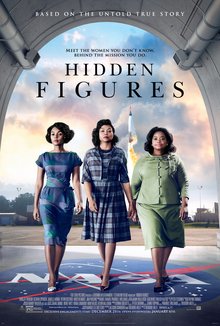 NASA's Female Math Whizzes
Hidden Figures - This 2016 movie is the incredible and inspiring true story of three African American female mathematicians who worked at the NASA during the Space Race.  They were instrumental in one the greatest events in history, astronaut John Glenn's launch into space. Starring Taraji P. Henson, Kevin Costner, and Kirsten Dunn, the movie received three nominations at the 89th Academy Awards, including Best Picture. 
Food for thought
One Year Later: How Has COVID-19 Affected Our Nutrition
Research conducted by the International Food Information Council (IFIC) has found that since COVID-19 affected the United States, 60% of Americans are cooking at home more. The article identifies how COVID limitations have affected diet and exercise for large sectors of the population. Key takeaways from the article:
The way Americans eat has been affected at multiple levels during the COVID-19 pandemic.

Cooking at home and eating meals as a family have increased since the pandemic began, with health practitioners seeing positive changes in clients gaining more confidence in the kitchen.

Telehealth is becoming the new normal for interacting with healthcare providers, offering both convenience and safety during these uncertain times.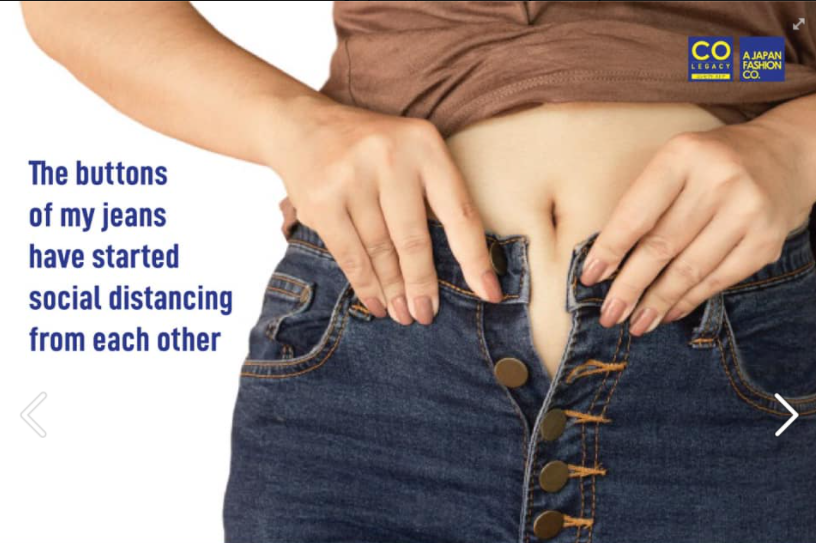 Busting out?
After a year of not going anywhere 'the buttons of my jeans have started social distancing.'
Need diet ideas? Select one of the international low-carb recipes from my blog!

Food to try: March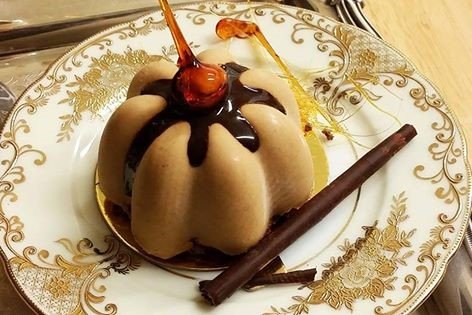 Hazelnut Praline and Gianduja chocolate are the aristocrat sisters of the common Nutella. Both contain at least 50 percent hazelnuts. The rest is sugar and cocoa. No fillers. Taste the heavenly difference! Crushed rice wafers, roasted hazelnuts, and a dark chocolate base adds crunch to the dreamy, fluffy mousse. Discover the decadent pleasure in this French delicacy.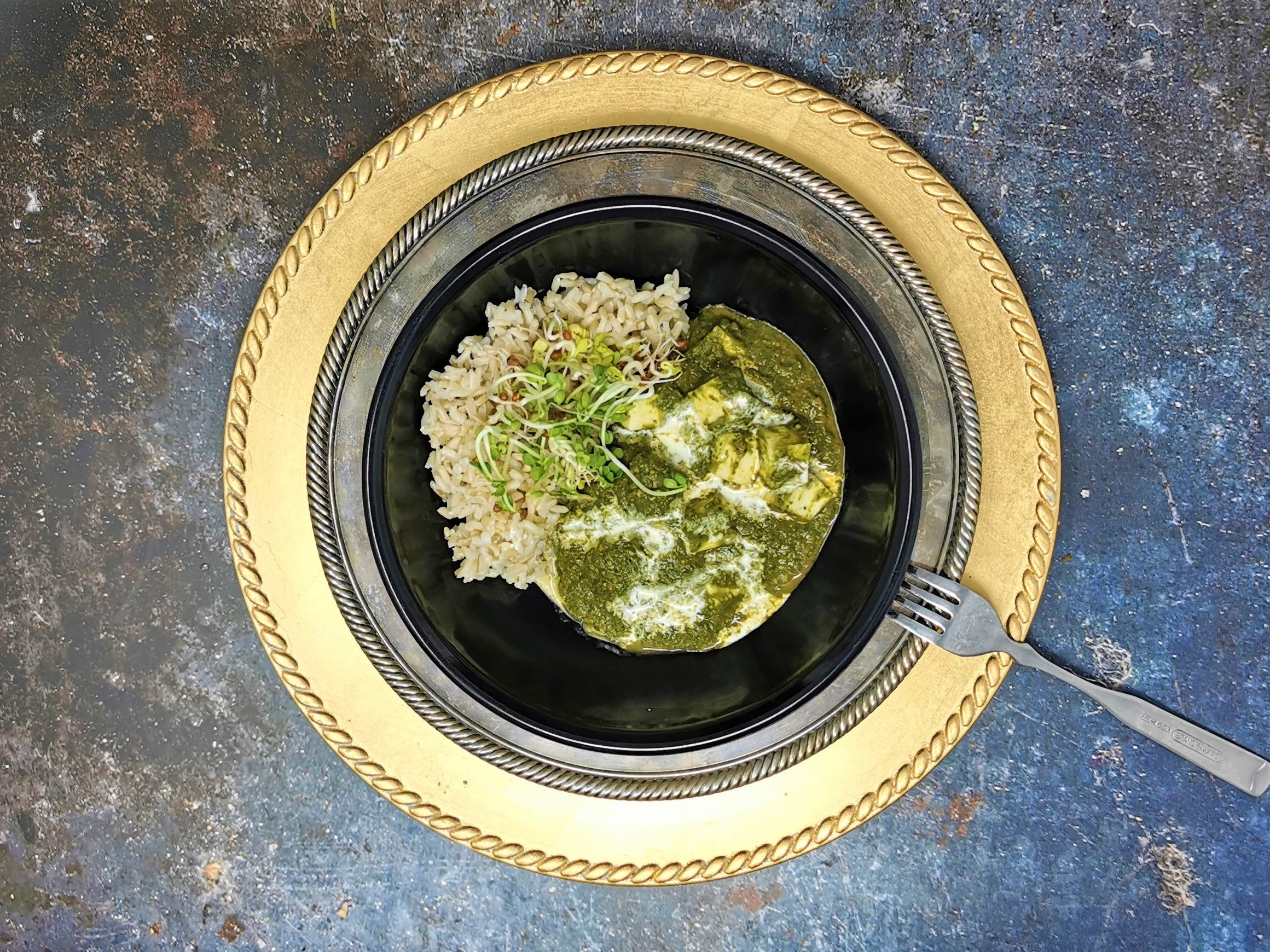 The Indian spices transform simple spinach into a tasty, vibrant green dish. The palak paneer, which is a cheese, is a nice addition to this vegetarian dish. If you use tofu instead, it becomes a delicious, satisfying vegan meal.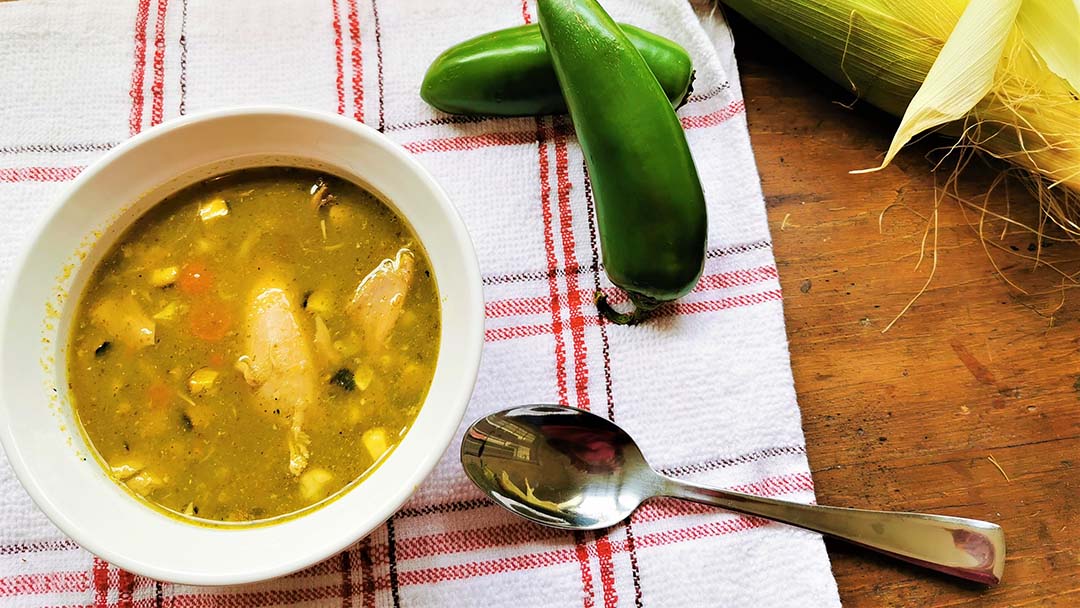 Pozole is a hearty Mexican chicken soup. It is so satisfying that it can serve as a main dish. The grilled fresh corn is an American twist, since Mexican hominy (maíz pozolero), which is dried and alkalized corn, may be hard to find. As a substitute, I suggest frozen or grilled fresh sweet corn. I hope you like it.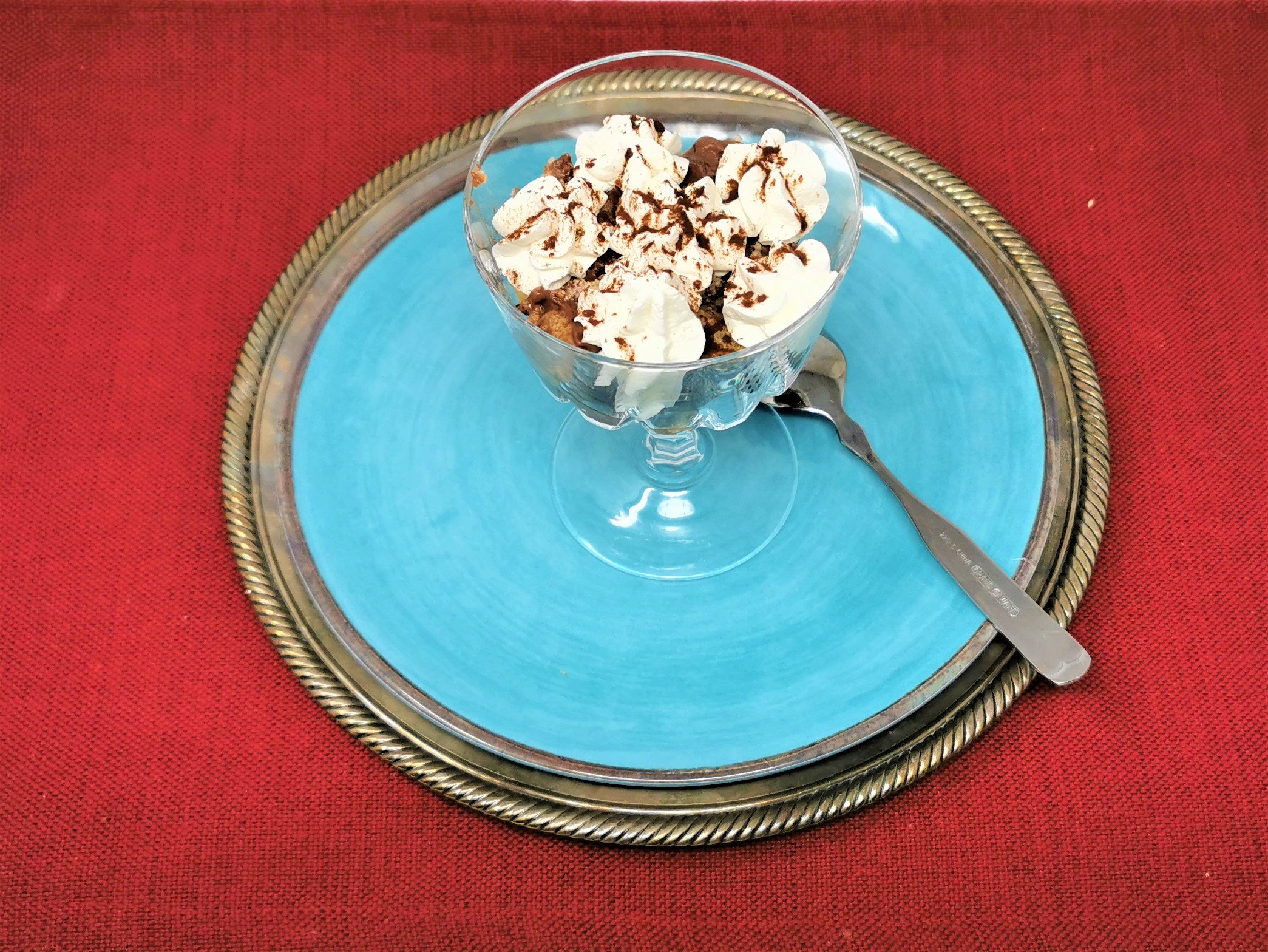 Last month's recipe, my famous Somlói Galuska was a work of art, including layers made from scratch. Somlói Galuska is the real deal. But at the request of a friend, I came up with this "lazy" Somlói no-cook version of that complex confection. With rum-soaked ladyfingers, instant pudding, apricot jam, ground walnuts, and raisins (still topped with whipped cream and chocolate sauce), this dessert mimics real Somlói, but with mainly store bought products. Try this easy-to-assemble magical flavor bomb! No one needs to know about the shortcuts…
I do hope you will try some of my recipes. When you do, please, please send comments or questions via the Recipe Comments section on my website! It helps Google recognize my work… And I reply to everyone. If you like the blog, feel free to pass it on. And by all means, encourage your friends to subscribe.
Chief Desirist: Dr Hanna Frederick
Copy Editor: Cecelia Harrington
Web Designer: Dr Federico
© 2020 Diet Desires
Dr Hanna Frederick
Email: drhanna@dietdesires.com
Website: www.dietdesires.com
Subscribe
To unsubscribe, see below.